I have a confession…I am a HUGE fan of graffiti!  If I had my way, I would cover the ways of my house with graffiti and constantly be painting over them so I could make newer and newer art.  That may just be the ADHD side of me talking though.  I bring this up because I got it in my head today that graphic wallpaper is like the upscale version of graffiti walls.  This must be why I like it so much.Of course, one can't think of graphic wall papers without thinking of Kelly Wearstler: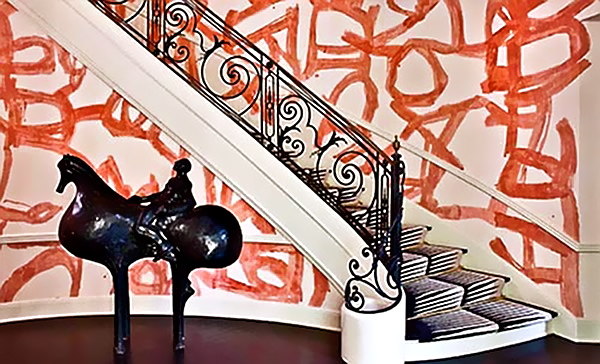 But of course there are other variations like large-scale plant life:
…toned down neutrals….
So if you're looking for an inspired design idea with a chic edge, graphic wallpaper is a pretty amazing bet!
Have a fantastic Wednesday 🙂 Rachel
Visit my shop at http://www.theinglenookdecor.com