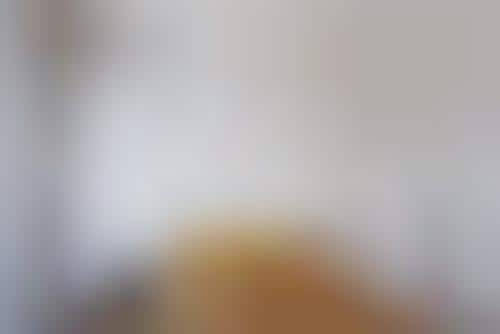 Truth be told, I don't like wide open spaces and open floor plans in a house. This is rough because most new houses are built this way. I've been real estate stalking and if I see one more listing stating,"this house with an open floor plan…..," I'll cringe.
I want a house with mysterious corners that leads you to somewhere unexpected, a door after a door that leads you to Narnja and dungeons with a passageway to the secret garden. Oh, wait I'm in fairy tale land again. Case in point, wide open spaces can have something subtle that separates different certain areas to infuse some intimacy and coziness into the space. And what better solution than a fabric divide — a drapery or a curtain that is. The images above are perfect examples — from canvas to sheers, it may not give you 100% privacy but it will give the space a dose of drama and texture. What do you think?
Do you have a Design question? Feel free to drop me a line here >>>
Share! It's good for you ...