First Friday of 2016! What did you do all week? I mainly got organized and finishing the last quarter financial statements for Quickbooks. Ho-hum, the fun of being self-employed. I'm also reading new design books that my sister-in-law & daughter gave me for Christmas — they know me so well!
For this 1st Friday of 2016, here are my 5 Friday Fab Finds!
1/ Petite Alliance Mosaic by Tabarka
What a gorgeous juxtaposition of something organic and sophisticated. This is what they stated about the collection… & I couldn't agree more — The warmth of wood in contrast to the opalescence of unique stone captures an understated elegance that transforms any surface into a timeless work of art.
How cute would this be in a nursery or kid's room?
Because I want my essential oils smoking from a brass torch!
I saw these locally at Prize and it is even more adorable in person. It is pretty pricey, *sigh* but the container is definitely a keeper!
Serving in these platters will make your everyday get togethers even more festive!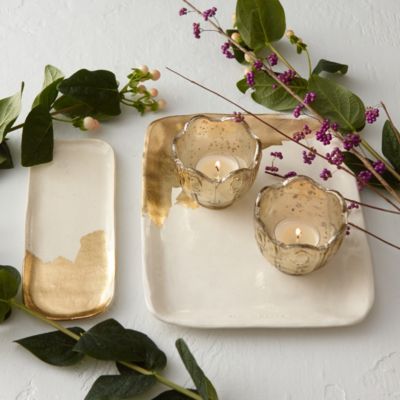 Have a fun-filled weekend folks!
Interior Design Austin and beyond! Design questions or dilemmas? Drop me a line! Click here >>>