Be true to your design ethos. Are you all about the cottage feel with a clean, crisp mood?
Is there anything more fun than home-remodeling? OK, maybe there is, but the thrill of bringing a creative interior vision into life is hard to replicate. Creating a modern space that suits your personal tastes is no easy challenge, however, and not only because of the hard work and manual labor involved. In fact, the design and development process can be equally difficult, especially as not all of your ideas will fall within a pre-set budget. Above all else, however, finding inspiration for your dream home can be hard as there are simply so many design templates and trends from which to choose!
While your individual tastes and preferences will have a huge influence on your creative vision, there are some modern trend, design elements and consumer tips that have universal appeal. Consider the following:
Shop Independently and Innovatively: The fixtures and furnishings that you buy will determine the finished look of your new home, so make a commitment to shop independently and creatively. More specifically, be sure to select furnishings that fit perfectly with your design ethos, while you should also identify functional components that can be sourced cheaply and at bargain basement prices. When looking for furniture, for example, consider buying unique and fully assembled items from retailers such as Notation Furniture, as this will enable you to make convenient purchases that do not compromise the visual appeal of your home.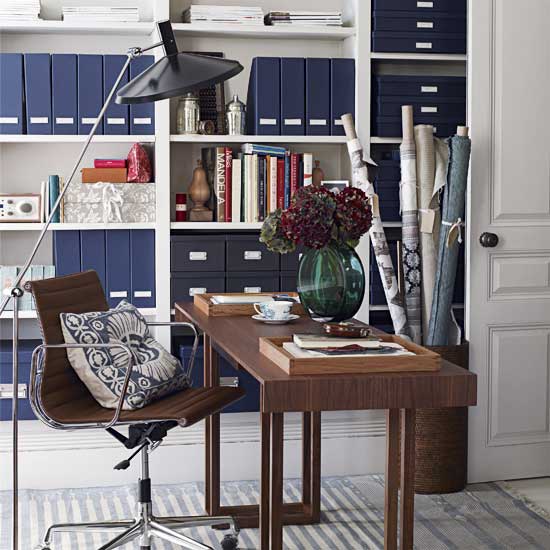 How about some wall to wall and floor to ceiling shelving?
Invest in Innovative Storage Space: We all hate clutter, but it is so hard to maintain a open and clear space within a functioning home. Owners of new build properties will be particularly familiar with this, as these homes are typically compact and cramped in comparison with older structures. Fear not, however, as one modern design trend has helped to resolve this issue and help residents to create open plan kitchens and living areas. The development of innovative and hidden storage solutions has revolutionized space management in the modern home, and investing in these can help you to maintain a minimalist look with compromising on the practical appeal of your home.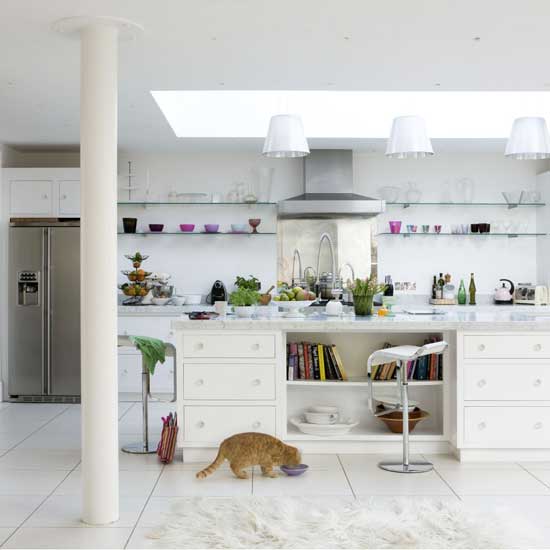 Get a lot of bang for your buck by remodeling your kitchen!
Focus on Remodeling your Kitchen and Bathroom Space: If you are planning to remodel your home with a view to selling it, you will need to take a slightly different approach than normal. In particular, you will need to focus on embellishing your existing kitchen and bathroom areas, as these are the stars of the show that will ultimately wow buyers and encourage them to make an offer. The kitchen is particularly important, as it is now seen as a multi-functional room that serves entertainment and recreational purposes in addition to purely practical ones. You must keep this in mind, and make the kitchen the focal point of your newly designed home!
I know! I know! Remodeling is not all fun, there's frustrations to come along but keep your eye on the goal…it will be all worth it!
Images: House to Home
Interior Design in Austin | E-Design everywhere. Contact me.